Tell Congress To STOP the HEARTLESS Cuts!
Call Congress on Valentine's Day to oppose benefit cuts to Social Security, Medicare & Medicaid. Urge your member of Congress to close loopholes for Wall Street & the richest 2% of Americans and Cancel Sequestration!
Call your member of Congress on February 14th at 888-659-9401 to stop the Heartless Cuts!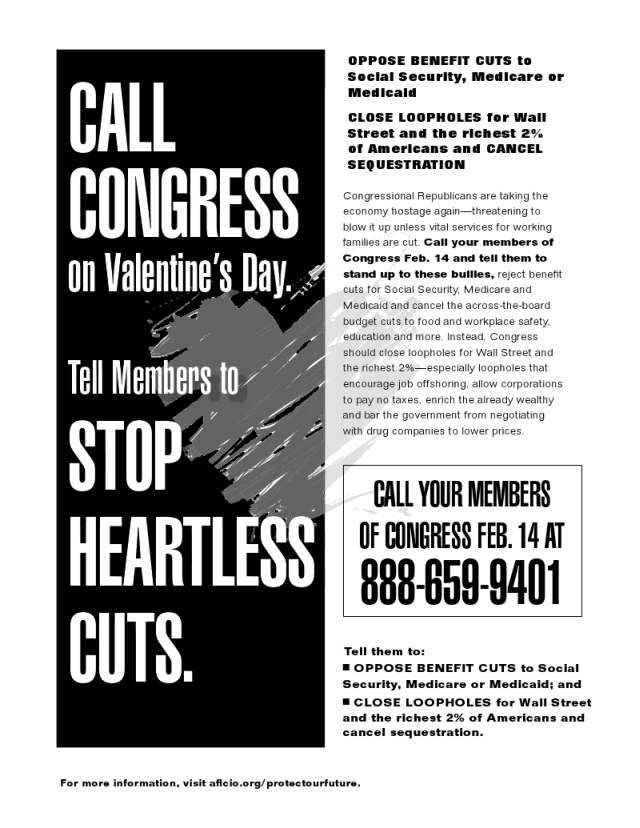 ---