Local Area Labor News
Dom named Union leader of the year!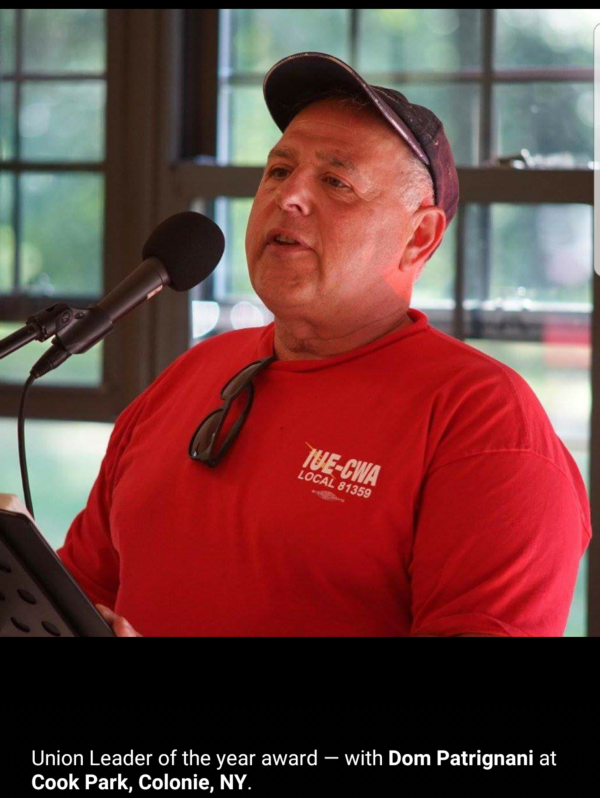 This Award goes to 700 striking workers of Local 359 and 380. We thank EVERYONE for the support of these brave workers and as we stated earlier today ..... please continue to support our 1 that is still not back yet .... we ask for any support for Mike you can give ..... thanks ! President Dom 81359.

UK Guardian's report on our fight against corporate greed!
Struggle at Waterford now international news. UK Guardian's take with video on developments at Waterford and across the country. Standing up to the billionaires is resonating and making history. In Solidarity, Bill.
Bill Ritchie, President Albany County Central Federation of Labor (AFL-CIO) 518-265-1945
Albany lawmakers to visit Momentive chemical plant strikers.
GINGER ADAMS OTIS NEW YORK DAILY NEWS Updated: Sunday, February 5, 2017, 11:24 PM. http://www.local81359.com/Fullstory Nearly a dozen Albany lawmakers are planning to visit striking workers Monday at the Momentive chemical plant picket line in an effort to break the stalemate between the union and management and get everybody back on the job, officials told the Daily News.

Page Last Updated: Feb 05, 2018 (01:40:00)