Momentive Benefits Links
HRConnect is now Employee Services Center (ESC)
Phone: 1-844-540-0444
E-mail: esc@momentive.com
ESC provides you with direct access and customer service support for -- Payroll, Benefits, Retirement, & Personal Information Changes
---
Cigna - Medical, Health Savings Account, FSA, EAP
Express Scripts
Aetna - Vision
Delta Dental
Hyatt Legal Plans
MPM Benefit Enroll Site
---
Employee Discounts via Benefit Hub
Hi Dom Below is the link for the Benefit Discount site, if you feel there are issues, please reach out to Kate Altman. Stay healthy! https://momentive.benefithub.

MERCER Pension Site
Mercer Pension Website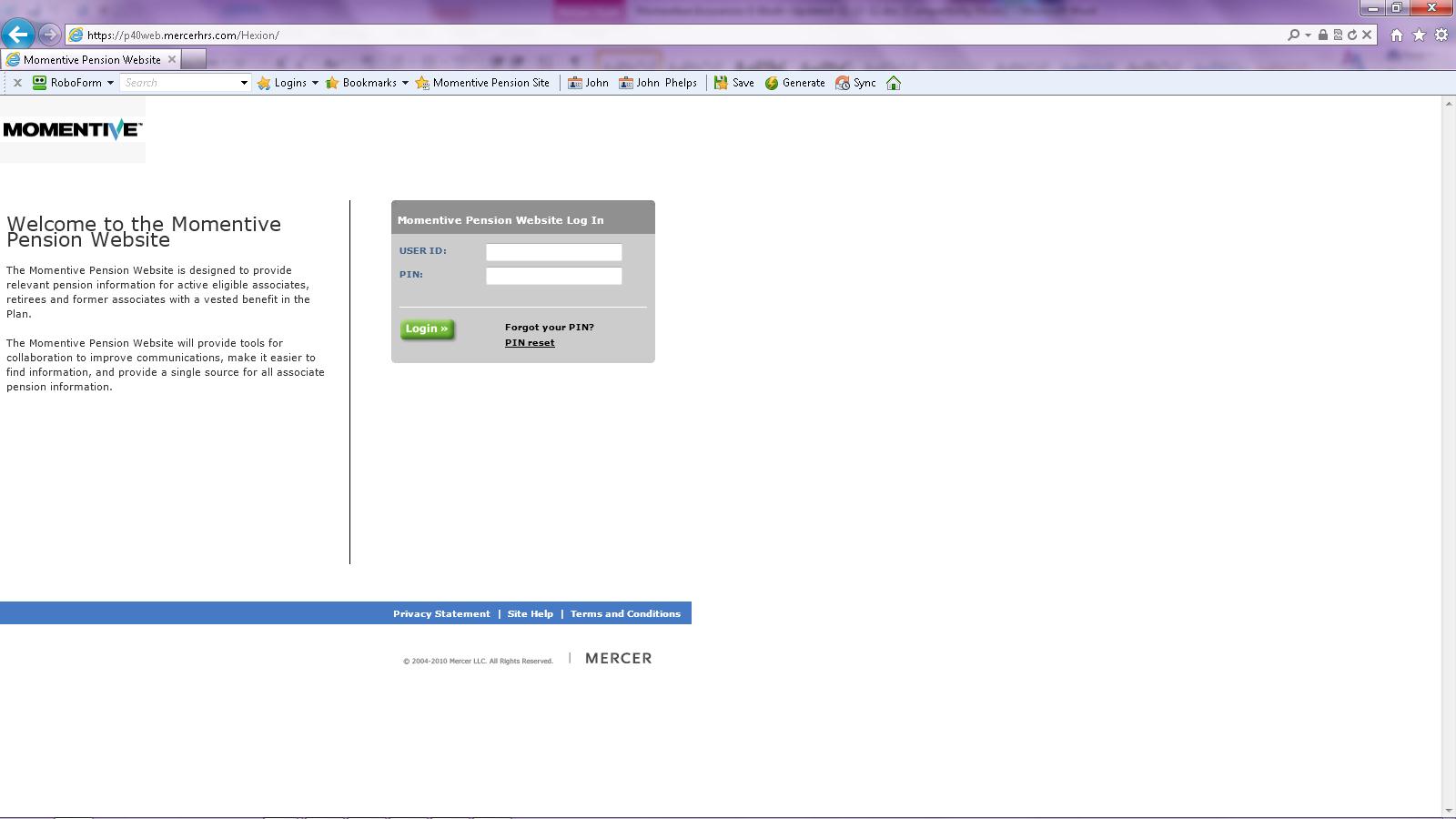 Click this Snapshot, or Click Below
My Pension
Welcome to the Momentive Pension Website. This website and the administration of the Momentive Performance Materials Inc. Pension Plan (the "Plan") is provided in partnership with Mercer.

Using this Momentive Pension Website (<-- Click here), you can:
review your personal information

review and update your beneficiary election

review online forms, frequently asked questions, and common pension terms

Additional Information
If you have any questions, you may call the Momentive Pension Service Center at (866) 321-0963. To protect the security of your personal data, we recommend you logout of your internet browser after leaving this website.
ALSO: Review this Informative PDF--
http://www.local81359.com/docs/Transition%20to%20Mercer-Pension.pdf
---
AETNA Visioncare Site
AETNA VISION—Alternative Website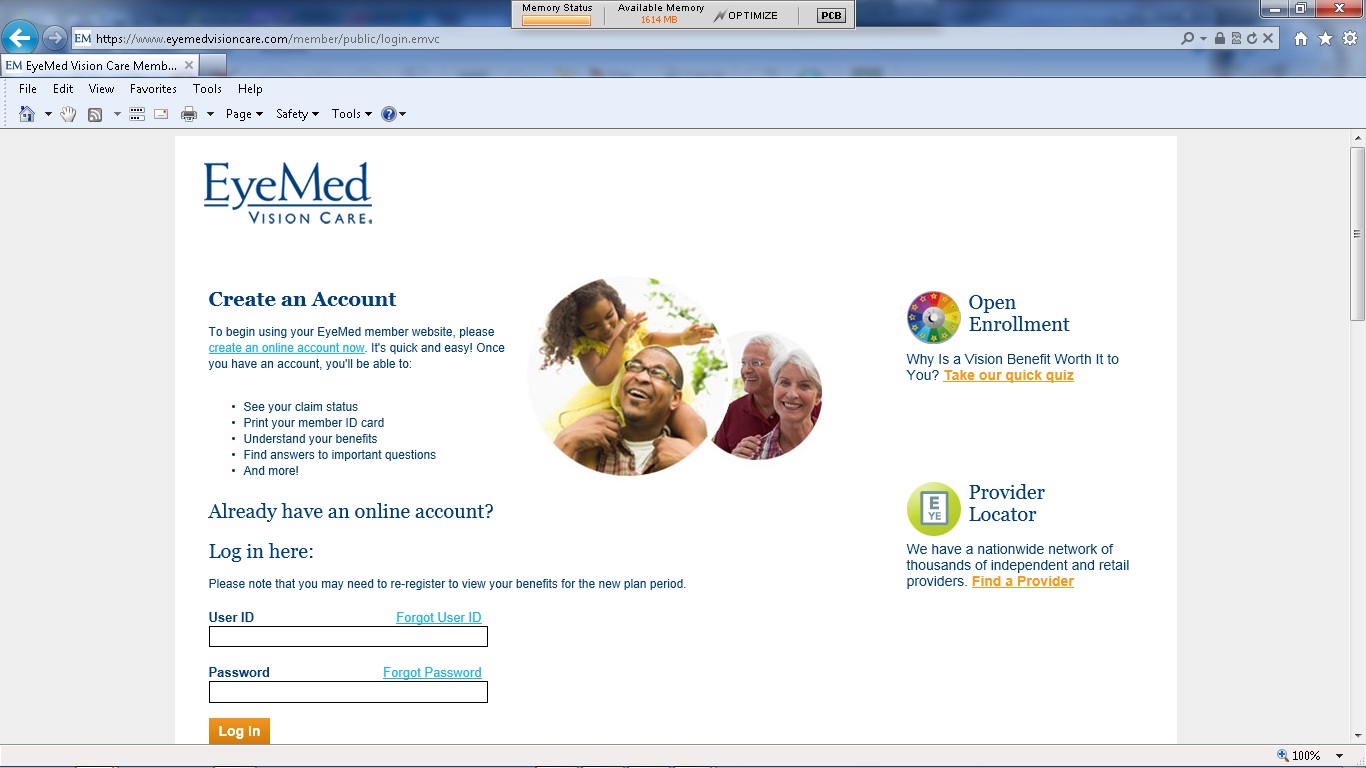 (Click this Picture/Snapshot)
AETNA Vision—Cards coming. You can access your Vision Benefits at the AETNA site above, OR You can also access your Vision Benefits on a separate(alternate) website—
https://www.eyemedvisioncare.com/member/public/login.emvc ; OR simply click snapshot above.
You have to Register, and you will get a confirmation email, then sign in after picking a User ID and Password. This alternate AETNA website for Vision is specific to your vision benefits only.
Phone Number(s) -- 1-877-973-3238
---
AETNA FSA, Life Insurances & Short-Term Disability, & FMLA
AETNA FSA—Flexible Spending Accts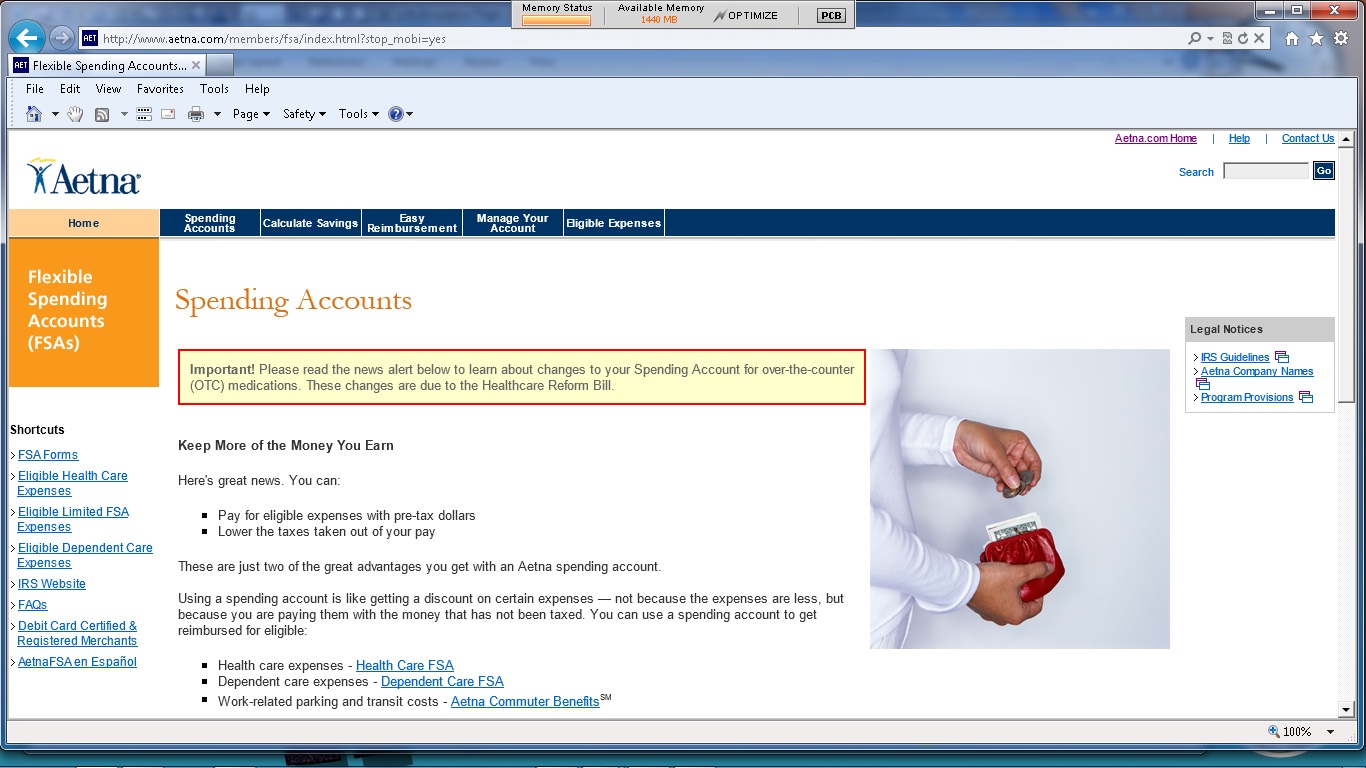 (Click this Snapshot/Picture)
The Flexible Spending Accounts (Healthcare & Dependent Care) are through AETNA –
http://www.aetna.com/members/fsa/ ; Then click "Manage Your Account," then click "Aetna Navigator"; then, on the next page, click the link "Register now" ( Register ONLY IF you are NOT already registered at the AETNA website from above).
Phone Number -- 1-877-392-3862
Life Insurances ( & AD&D) is also through AETNA – NO Website
Phone Number -- 1-800-660-9913. That number can be used to check on evidence of insurability as well.
---
There seems to be some confusion lately regarding the process for Short Term Disability or how to request FMLA.
Effective January 1, 2012, HRConnect is the point of contact. They can be reached at 1-877-888-7599 (toll free) or hrconnect@momentive.com
To clarify...
Short Term Disability - to Initiate Claim
1. Contact HRConnect
2. Contact the Medical Center (so they are informed of your absence)
3. Contact your Leader or Manager
Short Term Disability - Return to Work
1. Contact the Medical Center for your return to work physical
2. Contact HRConnect after you have been cleared to return to work. HRConnect will contact Aetna to inform them of your return to work and most importantly, HRConnect will update the payroll system so you are paid correctly.
Please Note: HRConnect should be contacted after your physical clearance. If you contact HRConnect prior to being cleared, and are not cleared by the Medical Center, you risk benefits being terminated prematurely.
Family Medical Leave (FMLA) - Intermittent and Continuous
1. Contact HRConnect (HRConnect will contact Aetna to initiate the claim process)
Please Note: Intermittent FMLA absences -- Same requirement as before. You must contact your Leader (or manager) each time you are absent due to FMLA. You must also contact Aetna each time you are absent. Otherwise your absence may not be covered under FMLA.
---
Express Scripts (MEDCO) Website--Prescriptions

EXPRESS SCRIPTS (MEDCO) WEBSITE – PRESCRIPTIONS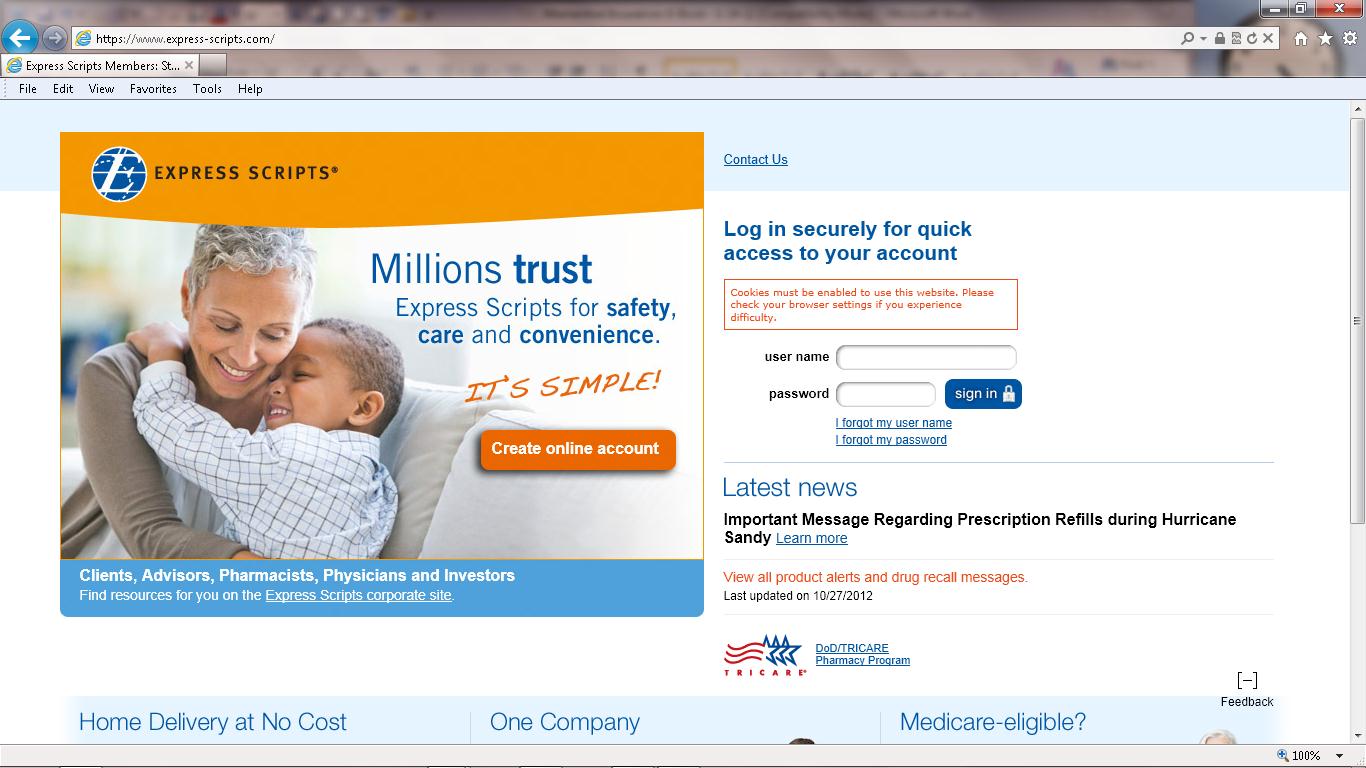 (Click this Snapshot/Picture)
EXPRESS SCRIPTS (Medco) Pharmacy Website –
https://www.express-scripts.com/
OR simply Click on Snapshot/Picture Above
Prescriptions are Administered by Express Scripts (Medco) (Group#--MPM1000)—cards issued…if you need a card(s), call 1-800-988-2285 (works better than 1-800-398-4193 on card)
Phone Number -- 1-800-398-4193
Note: EXPRESS SCRIPTS/MEDCO has a Mobile APP you can download
---
Delta Dental Website

DELTA DENTAL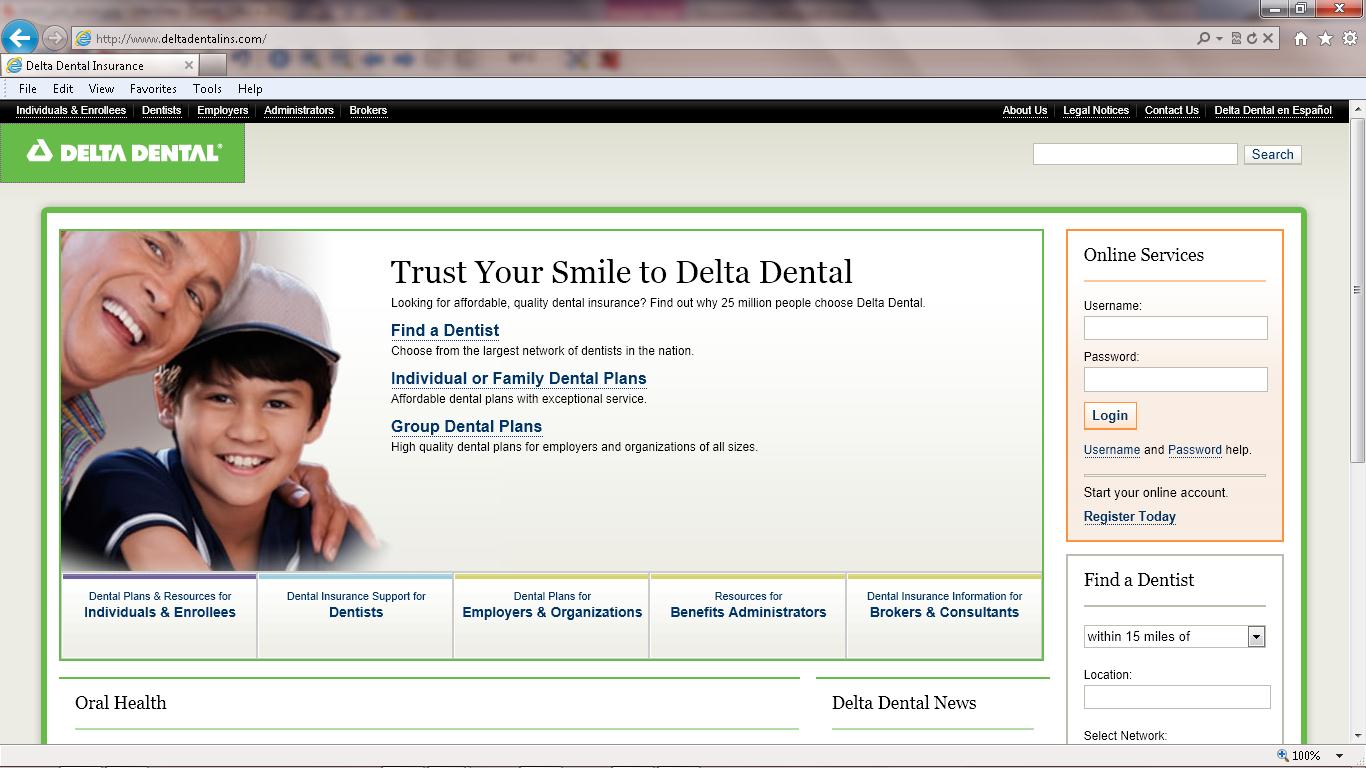 (Click this Snapshot/Picture)
DELTA—Dental Plan –
http://www.deltadentalins.com/
OR simply Click on Snapshot/Picture Above
Dental—Administered by DELTA—Register first – More information coming—starts January 1, 2013
Phone Number -- 1-800-932-0783
---
Page Last Updated: Mar 17, 2020 (09:04:57)